On the 12th of march 2020 the S.I.T. Executive Committee decided to cancel the 2020 S.I.T. New Orleans Conference.
The cancellation was due to:
(1) declaration of the World Health Organization on March 11, 2020, that the coronavirus disease is a pandemic disease affecting more than 100 countries around the world,
(2) international travel restrictions imposed by the United States, and
(3) travel restrictions imposed by several S.I.T. corporate members.

Please note that S.I.T. will refund the fees to those members who have already registered for the conference.
S.I.T. - Sugar Industry Technologists, Inc.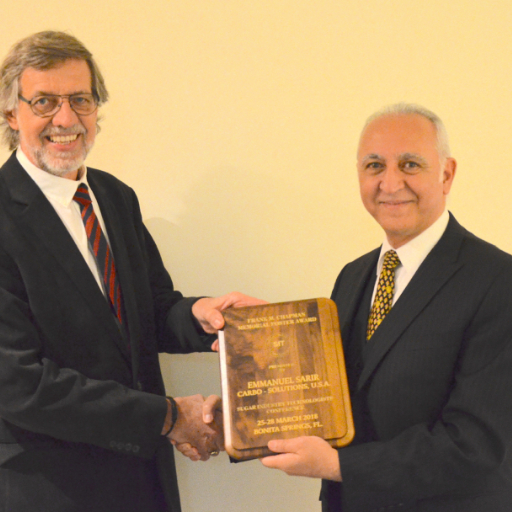 Paul Schorn presenting the plaque of the Frank Chapman Memorial Award – 2019 to Emmanuel M. Sarir also accepting for of Benhur R. Pabon.
(Poster No. 1198 – Novel Technologies: Run Off Treatment for Sugar Refineries, Carbo-Solutions International USA)
Please contact us for more information