To all members,
The Executive Committee decided to have the 2022 S.I.T. Conference in Orlando, Florida, U.S.A., on April 17-20, 2022. As a financial incentive for the members to attend the 2022 conference, the committee also decided that conference registration fees will be reduced by $450.00 for a member attending the conference who is associated to an S.I.T. corporate member in good standing. The committee established that there will be a limitation of one member per corporate member.
This conference fee reduction may not be combined with other registration fee reductions available to first time attendees, first authors, symposium panelists, or graduate students as defined in the SIT policies or bylaws.
S.I.T. - Sugar Industry Technologists, Inc.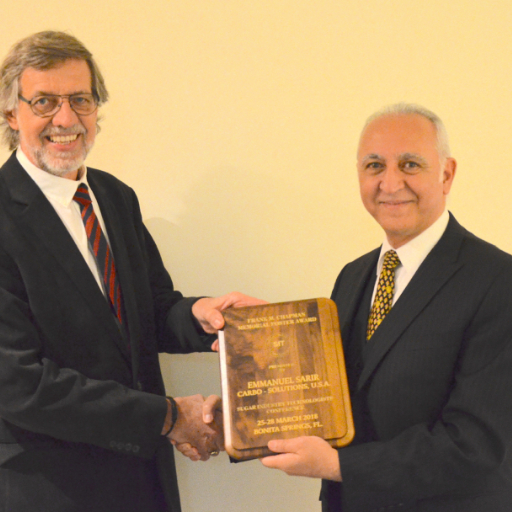 Paul Schorn presenting the plaque of the Frank Chapman Memorial Award – 2019 to Emmanuel M. Sarir also accepting for of Benhur R. Pabon.
(Poster No. 1198 – Novel Technologies: Run Off Treatment for Sugar Refineries, Carbo-Solutions International USA)
Please contact us for more information