On the 13th of NOVEMBER 2020 the S.I.T. Executive Committee decided to cancel the 2021 S.I.T. Dubai Conference.
The reasons for the cancellation were:
The coronavirus pandemic is still a threat to public health

There is not a tested vaccine available on a worldwide basis.
S.I.T. - Sugar Industry Technologists, Inc.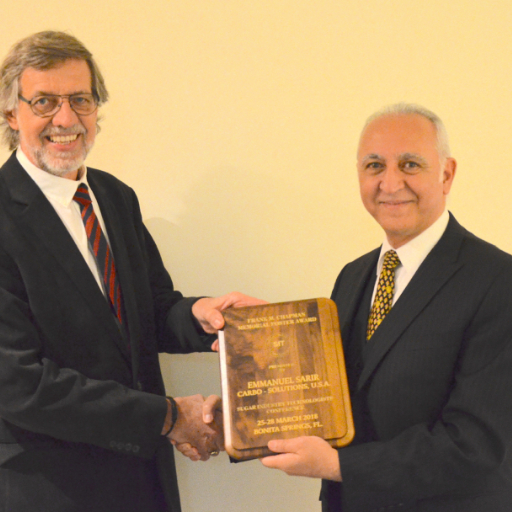 Paul Schorn presenting the plaque of the Frank Chapman Memorial Award – 2019 to Emmanuel M. Sarir also accepting for of Benhur R. Pabon.
(Poster No. 1198 – Novel Technologies: Run Off Treatment for Sugar Refineries, Carbo-Solutions International USA)
Please contact us for more information